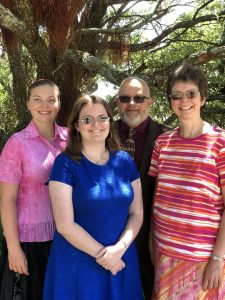 I am an Independent, Fundamental Baptist (IFB) by conviction, a biblicist by principle and doctrine. I stand firm on the same old school Fundamentalism I was raised on, and I stand firmly against the present day Fundamentalism as altered by men like Steven Anderson. This statement should let you know exactly how and where I stand doctrinally.
I am ministering in Whakatane, New Zealand, sent out of Faith Baptist Church in Shelby, North Carolina (USA), and partnered with World Wide New Testament Baptist Mission in Kings Mountain, North Carolina (USA).
I attended Ambassador Baptist College in Lattimore, North Carolina (USA), and I completed my Masters degree and am currently working through my Doctorate degree with Gulf Coast Bible Institute in Ft. Walton Beach, Florida (USA).