From "Once Upon A Time" until "They Lived Happily Ever After," every little girl dreams of a fairy-tale wedding that will continue into a perfect marriage and home. Nonetheless, the only perfect marriage was found in the Garden of Eden, before the sinful fall of man. Satan has been on the prow and fighting for the home ever since. What we're witnessing today is over 6,000 years of onslaught by this most cunning foe of all God's creation. The Devil knows that if he can take down the home, as he did with Adam and Eve in the Garden, then he will have cracked or even broken the foundation of our society.
There are many stress points that determine whether a house stands or crumbles in a storm. Yet, when it comes to a devastating storm, we instantly point the blame to the F Level (Tornado), or the Category (Hurricane), or the Magnitude (Earthquake) of the disaster that rips through. These are all inherently powerful, they bring massive and incomprehensible destruction that should not to be taken lightly. Yet still, the central point of strength or failure in a house is found in the foundation.
Similarly, the strength of our nation, our community, our church, our family is found in the strength and stability of each foundation:
For our nation, it is our founding fathers and documents
For our community, it is our churches and families
For our church, it is our families
For our family, it is our spiritual condition
Yet, when a devastating storm rips through with consequential destruction, more often, man points to the strength of the disaster rather than the weakness of the foundation. They neglect to acknowledge the key ingredient to a every strong foundation in our society, Almighty God. Today, "in the last days," at Satan's bidding, society as a whole is doing their utmost to remove God from every foundation. Is it any wonder that the rate of our homes and society getting "worse and worse" is so exponential? (II Timothy 3:1-13)
Except the Lord Build the House
"Except the Lord build the house, they labour in vain that build it: except the Lord keep the city, the watchman waketh but in vain."
(Psalm 127:1)
Psalm 127 is often read at Christians' weddings because of this first verse. Soon after that day is sealed with their "I do's," the newly weds take off their formal attire and dawn their work clothes to start into that most noble, lifelong journey of building a house into a home. Too often, though, Christian young couples take this task lightly and miss the most important ingredient of their home, the foundation of "the Lord." Consequentially, as soon as a storm comes along, whole families are shattered and broken apart.
When it comes to building our homes, there is no cure-all, nor self-help book sufficient without "the Lord" as our foundation. If it were as easy as a few inspiring seminars, our world would not be in the mess that it's in. Notwithstanding, God's plan is for the "labour" of the married couple to come alongside "the Lord" himself for a lifetime of hard work. This is God's expectation, better yet, His requirement, that both the husband and the wife be in their place — their home, their church, their community — and if they are obedient to His Word, it is then that God can truly be "the Lord" of their homes and Psalm 127 can be accomplished in ways that no man can fathom.
Is the Lord the Builder of your House

"For we are labourers together with God: ye are God's husbandry, ye are God's building. 10 According to the grace of God which is given unto me, as a wise masterbuilder, I have laid the foundation, and another buildeth thereon. But let every man take heed how he buildeth thereupon. 11 For other foundation can no man lay than that is laid, which is Jesus Christ."
(I Corinthians 3:9-11)
As our "masterbuilder," God knows the importance of a rock solid foundation. Thus, His intended foundation for our home is the same Rock as the church (Matthew 16:18), and the same Rock as the Christian's life, Jesus Christ "the Lord." When this foundation is received by faith, and God's Holy Word is than applied to our lives and our families' lives, Jesus illustrates in Luke 6:47-49 that our homes' foundation can withstand the storms of life.
Most Christians will vividly remember singing the Bible story in Luke 6, where the wise man and the foolish man were building their houses, whose foundations were Rock and sand, and whose impending storms resulted in complete safety or utter destruction. We learn from this that our safety and security is found in God, not only as our masterbuilder, but as our "wise masterbuilder." For without the wisdom of God, there is no safety.
By the Wisdom of God's Word our Homes can Dwell Safely
"Wisdom crieth out […] 33 But whoso hearkeneth unto me shall dwell safely, and shall be quiet from fear of evil."
(Proverbs 1:20,33)
Many sermons tell us how to obtain the wisdom of God. Proverbs 1:20-33 shows us precisely how to miss out on God's wisdom, safety and security:
Hate the knowledge of God's Word (

1:22

;

1:29

)
Resist the reproof of God's Word (

1:23

)
Refuse the calling of God's Word (

1:24

)
Disregard the guidance of God's Word (

1:24

)
Reject the Fear of the Lord (

1:29

)
Ignore the counsel of God's Word (

1:30

)
Despise the reproof of God's Word (

1:30

)
Here, the answer to receiving the wisdom of God is simple, though it may take much work. As "wisdom crieth out" to us, only those who "hearkeneth unto" the Lord "shall dwell safely" with peace from the "fear of evil" amidst the raging storms of life.
It does not have to be restated as to the magnitude of the battle that rages for our homes. Fact is, though, we are in the fight of a lifetime, whose grand prize is the home, whose prize can only be won through "the Lord," through wisdom and obedience to His Holy Word!
---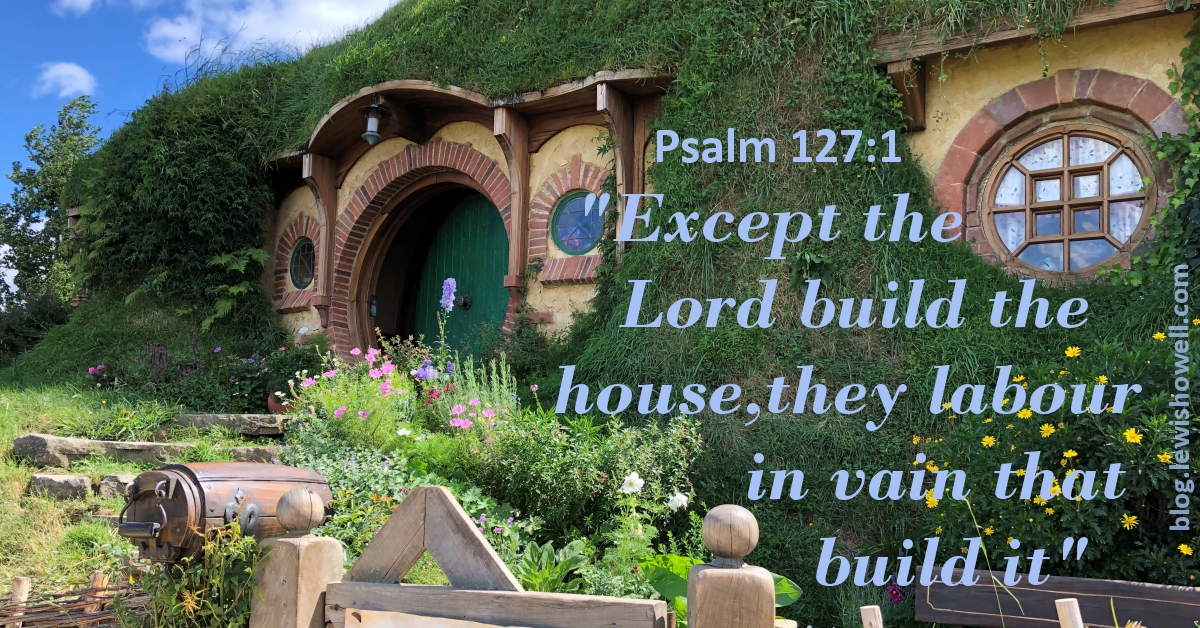 ---