The Internet has a plethora of information about the good, the bad and the ugly concerning Christians CELEBRATING HALLOWEEN. You are guaranteed that if you've come searching with a preconceived idea, you won't have to look far to find support through your Google search. As you have stumbled upon my blog in your quest, I would ask you to set aside your preconceptions so I can share a few logical thoughts that can help in your decision making. I trust my thoughts will help you go far beyond answering your questions about CELEBRATING HALLOWEEN.
THE DAY WE LIVE IN
Since the beginning of the Church Age, society has always had a major influence on Christianity. So, a first thought must be to consider the day that we live in in relation to the Word of God, spiritually speaking.
Δ WE LIVE IN A DAY where the mask of wickedness has blended too smoothly with the righteousness of men, shading the line drawn between good and evil.
"Woe unto them that call evil good, and good evil; that put darkness for light, and light for darkness; that put bitter for sweet, and sweet for bitter! 21 Woe unto them that are wise in their own eyes, and prudent in their own sight!"
(Isaiah 5:20-21)
Δ WE LIVE IN A DAY where what is etched in stone as God's precepts is debated as gray areas, and even excused as Christian liberties.
"What shall we say then? Shall we continue in sin, that grace may abound? 2 God forbid. How shall we, that are dead to sin, live any longer therein?"
(Romans 6:1-2)
Δ WE LIVE IN A DAY where, regardless of the constant, all-out onslaught of Satan (Ephesians 6:12), God has not changed His demarcation on sin one iota since the creation of time.
"For ever, O Lord, thy word is settled in heaven."
(Psalm 119:89)
Δ WE LIVE IN A DAY where Christians have lost their blush over sin (Jeremiah 6:15-16). This loss is brought on by a daily, even hourly, bombardment of wretchedness, live streamed into the deepest precipices of our hearts and lives.
"For that righteous man dwelling among them, in seeing and hearing, vexed his righteous soul from day to day with their unlawful deeds;"
(II Peter 2:8)
Δ WE LIVE IN A DAY where Christians are not so much confused as they have been deceived by the father of lies, the Devil (John 8:44). Confusion requires an attempt to reconcile multiple sides of an issue; yet today, Christianity is falling head over heels for a steady flow of one-sided deceptions.
"Beloved, believe not every spirit, but try the spirits whether they are of God: because many false prophets are gone out into the world."
(I John 4:1)
WE LIVE IN A DAY where false teachers have been prophesied to be on the rise, deceiving many into denying sound doctrines of God's Holy Word. The primary source of today's deception is within churches that have "a form of godliness, but denying the power thereof," being deceived by men who are "ever learning, and never able to come to the knowledge of the truth" (II Timothy 3).
"But evil men and seducers shall wax worse and worse, deceiving, and being deceived."
(II Timothy 3:13)
Δ WE LIVE IN A DAY where we are witnessing the end result of generations of deception, where  anemic Christians are hard pressed to find the simple truth to questions like, "Does the Bible leave any room for a Christian to celebrate Halloween?" Yet, the simplest answer to this and many other questions should require ZERO research. Simple knowing the fact that we have been saved from the darkness to walk in the light should be enough to guide our spirit by the Spirit that now indwells us.
"But God hath revealed them unto us by his Spirit: for the Spirit searcheth all things, yea, the deep things of God. 11 For what man knoweth the things of a man, save the spirit of man which is in him? even so the things of God knoweth no man, but the Spirit of God. 12 Now we have received, not the spirit of the world, but the spirit which is of God; that we might know the things that are freely given to us of God. 13 Which things also we speak, not in the words which man's wisdom teacheth, but which the Holy Ghost teacheth; comparing spiritual things with spiritual."
(I Corinthians 2:10-13)
Δ WE LIVE IN A DAY where regardless of how formal, fanciful or even cartoonish CELEBRATING HALLOWEEN has become, it is still celebrating the darkness that we were saved to war against.
"For we wrestle not against flesh and blood, but against principalities, against powers, against the rulers of the darkness of this world, against spiritual wickedness in high places."
(Ephesians 6:12)
Δ WE LIVE IN A DAY where society's influence on Christianity has deeply infiltrated the 21st Century church. Halloween is just one of many issues that the church has taken "liberty for an occasion of the flesh" (Galatians 5:13). liberty is our liberation from the bondage of sin (Galatians 5:1), yet the 21st Century church is using it as a license to sin.
"And that because of false brethren unawares brought in, who came in privily to spy out our liberty which we have in Christ Jesus, that they might bring us into bondage:"
(Galatians 2:4)
"While they promise them liberty, they themselves are the servants of corruption: for of whom a man is overcome, of the same is he brought in bondage."
(II Peter 2:19)
liberty never abolished the law, but allows us to go to the limit of the law, and not beyond. So, the Law is where we should look next to understand Halloween and our response to it.
HALLOWEEN IN THE BIBLE
One argument for CELEBRATING HALLOWEEN is the fact that the word "Halloween" is not found in our King James Bible, thus, it has been told to me that God has no objections. To be frank, this is the argument of a novice, a baby Christian, and not the argument of a student of the Word. To use the flawed logic that a word is not found in the Bible, one will have to deny many other doctrines as well; what will they do with words such as "demons" and "Trinity" and "Rapture" which are not found in our King James Bible. Understand, studying the Bible is more than pulling out a single word or phrase to develop some doctrine (Isaiah 28:10), this is the tactic of the cults and false teachers. Paul implores us to take "all the counsel of God" to be able to accurately "feed the Church of God, which he hath purchased with his own blood" (Acts 20:27-28).
As you dig into a study of Halloween through "all the counsel of God," it will not take much research to find verses in the Old Testament concerning the darkness surrounding witchcraft, which is a driving force in CELEBRATING HALLOWEEN:
God condemns association with familiar spirits and wizards
"And the soul that turneth after such as have familiar spirits, and after wizards, to go a whoring after them, I will even set my face against that soul, and will cut him off from among his people. 7 Sanctify yourselves therefore, and be ye holy: for I am the Lord your God. 8 And ye shall keep my statutes, and do them: I am the Lord which sanctify you."
(Leviticus 20:6-8)
God condemns teaching our children to associate with the same
"There shall not be found among you any one that maketh his son or his daughter to pass through the fire, or that useth divination, or an observer of times, or an enchanter, or a witch, 11 Or a charmer, or a consulter with familiar spirits, or a wizard, or a necromancer. 12 For all that do these things are an abomination unto the Lord: and because of these abominations the Lord thy God doth drive them out from before thee. 13 Thou shalt be perfect with the Lord thy God."
(Deuteronomy 18:10-13)
Now, how do we reconcile God condemning His people associating with witchcraft in the Old Testament, with His church which is under Grace in the New Testament? First, as a general rule, unless God specifically changed a principle or precept from the Old Testament to the New Testament, we are obligated to obey the Old Testament Law and the New Testament command or principle. Understand also, if God is silent on an issue in the New Testament but not Old Testament, or vice-versa, this does not eliminate the precept or principle. Why? Acts 20:27-28, we are to study "all the counsel of God." Everything we ever study should take us back to "in the beginning." We should always start with a cardinal rule in interpretation, "the rule of first mention," where we take the first mention of a word or topic and learn all we can as an introduction to our study.
As we have already seen a first mention in Leviticus and Deuteronomy, how about Halloween in the New Testament? As the foundation of Halloween in darkness and witchcraft, a wildcard search for any word with "witch" in the New Testament reveals "bewitched" in Acts 8. Here, we learn by principle that God still condemns both the association and the instruments of witchcraft.
"But there was a certain man, called Simon, which beforetime in the same city used sorcery, and bewitched the people of Samaria, giving out that himself was some great one: 10 To whom they all gave heed, from the least to the greatest, saying, This man is the great power of God. 11 And to him they had regard, because that of long time he had bewitched them with sorceries."
(Acts 8:9-11)
sorcery = "to be a magician; to practice magical arts"
bewitched = "to cause confusion; to lose one's mind"
The local New Testament church was clearly taught to disassociate with anything associated with sin, and more specifically, anything that gives the very "appearance of evil" (I Thessalonians 5:22). One just has to open their eyes during Halloween and the appearance of evil is everywhere, including in the church. As both Jews and Gentiles were born again in the Book of Acts, those who were involved in witchcraft immediately removed all "appearance of evil" completely from their lives:
"And many that believed came, and confessed, and shewed their deeds. 19 Many of them also which used curious arts brought their books together, and burned them before all men: and they counted the price of them, and found it fifty thousand pieces of silver."
(Acts 19:18-19)
CELEBRATING HALLOWEEN
Now, how do we reconcile Christians CELEBRATING HALLOWEEN in 2020? Consider this thought along side God commanding us to "abstain from all appearance of evil" (I Thessalonians 5:22) — 31 October 2020 falls on a Saturday. As you celebrate the darkness with your friends on Saturday evening, what is the likelihood that they will celebrate the Light with you on Sunday morning? Basically, what will Halloween do to your testimony before a lost and dying world? This is only a starting point.
The world we live in has made light of the darkness of sin. Every place that we look, and live, and work, and play, the world has turned sin into a comedy and into something pleasureful. When these are stripped away from Halloween, and we look at its very foundation, only then does the Bible begin to answer our questions about CELEBRATING HALLOWEEN.
Yes, we do live in the Day of Grace, and yes we do have Christian Liberty, but we cannot forget the words of Paul to the Romans in light of the darkness surrounding Halloween. Understanding, Paul's words were written to us also in the 21st Century:
"What then? shall we sin, because we are not under the law, but under grace? God forbid"
(Romans 6:15)
Much more can be said about the specifics and origin of Halloween, you can Google these and have enough reading materials to keep you busy for a while. However, I trust what I have shared from God's Word will help you to be led by the Spirit and not by man or by Google, but your spirit led by the Spirit into the truth of any and all evil that must be abstained from. If you are a born again believer, you can rejoice that you are a child of the King of Kings, and no longer the son of Satan:
"And you hath he quickened, who were dead in trespasses and sins; 2 Wherein in time past ye walked according to the course of this world, according to the prince of the power of the air, the spirit that now worketh in the children of disobedience: 3 Among whom also we all had our conversation in times past in the lusts of our flesh, fulfilling the desires of the flesh and of the mind; and were by nature the children of wrath, even as others. 4 But God, who is rich in mercy, for his great love wherewith he loved us, 5 Even when we were dead in sins, hath quickened us together with Christ, (by grace ye are saved;) 6 And hath raised us up together, and made us sit together in heavenly places in Christ Jesus: 7 That in the ages to come he might shew the exceeding riches of his grace in his kindness toward us through Christ Jesus. 8 For by grace are ye saved through faith; and that not of yourselves: it is the gift of God: 9 Not of works, lest any man should boast 10 For we are his workmanship, created in Christ Jesus unto good works, which God hath before ordained that we should walk in them."
(Ephesians 2:1-10)
---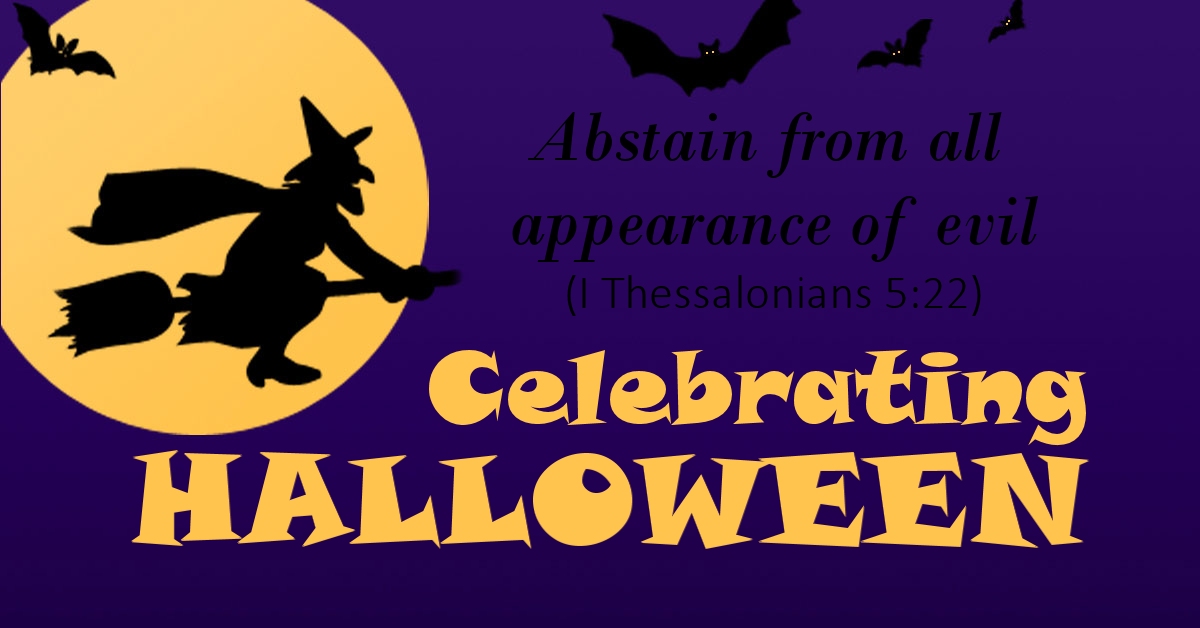 ---